It's peak summertime, and you know what that means: time to hydrate! It's no secret that UV rays and ocean waves are rough on otherwise healthy locks. But why is moisture so crucial to maintaining salon-fresh locks, and what products do the trick?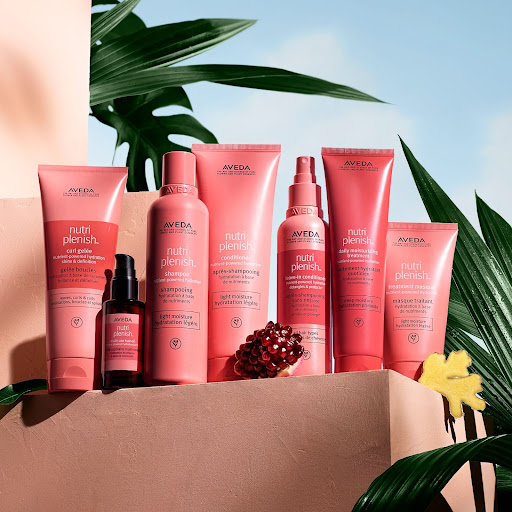 Hydration is our summer superpower! While keeping hair moisturized is always key to luscious locks, the increased heat, sun exposure, chlorine, and salt during the summer months make this even more challenging. 
Luckily, we have locking-in moisture down to a science. Here are our favorite tricks to beat the heat:
Protect hair from UV rays

: You're likely aware of the damage UV rays can cause to your skin—but did you know that they're equally as damaging to your hair? Look for products that shield from UV damage.

Use heat protection products

: Protecting from hot tools is always a good idea, but it's especially important during the summer months when hair dries out more quickly. A heat protection spray is a crucial step in your styling routine.

Moisturize often:

Your first line of protection against the summer elements? Moisturizing hair care. A leave-in conditioner is perfect to spray after a dip in the pool, during a beach trip and throughout your day. Add a moisturizing shampoo and conditioner for a little extra TLC.

Check ingredients:

Certain ingredients are drying and harsh on your hair—so know which ingredients to look for (and which to avoid!) Sulfates, parabens and sodium chloride can leave hair dry and brittle. Instead, look for extra moisturizing elements like butters, water, glycerin, and oils.

Seal-in moisture with oils

: Finish off your hydrating routine by locking in moisture with oil-based products.
Upgrade Your Summer Beauty Routine
Take a glance through your beauty cabinet—do your products check all the boxes? If not, it may be time for an upgrade. Fortunately, Aveda has a line of products that are perfect to carry you throughout summer. Plus, they just released a new product that has us absolutely obsessed with our hair. 
Here are our summer must-haves: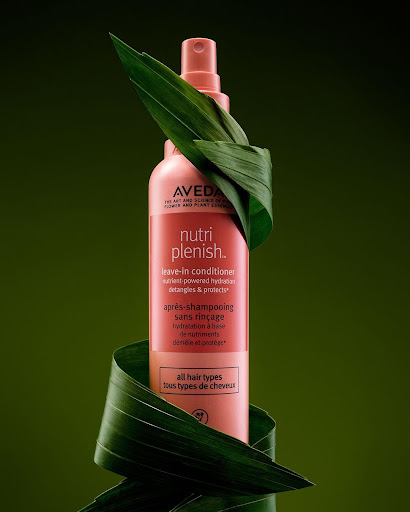 Nutriplenish Leave-In Conditioner
Looking for the perfect product to throw in your tote? This lightweight leave-in conditioning spray covers all the essentials—hydrating power that lasts 72 hours, detangling, heat protection up to 450° F, and a naturally-derived UV filter. 
Fave summer benefits: 
✔ UV filter
✔ Heat protection
✔ Hydration
✔ Moisturizing ingredients—water, pomegranate oil, glycerin
✔ Free from silicones, sulfates cleansers, parabens, gluten, petrolatum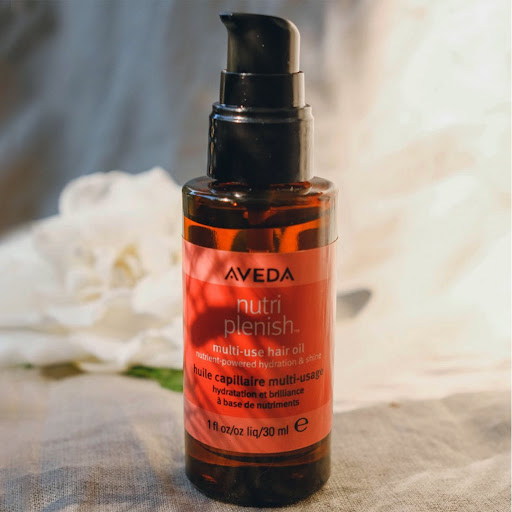 Nutriplenish Multi-Use Hair Oil
Lock in moisture with Aveda's 100% naturally derived blend of five power oils. With multiple uses and nutrient-powered hydration, this product delivers hydration and shine for all hair types.
Fave summer benefits: 
✔ Hydration
✔ Moisturizing ingredients—avocado oil, jojoba oil, coconut oil, pomegranate oil, mango oil
✔ Free from silicones, sulfates cleansers, parabens, gluten, petrolatum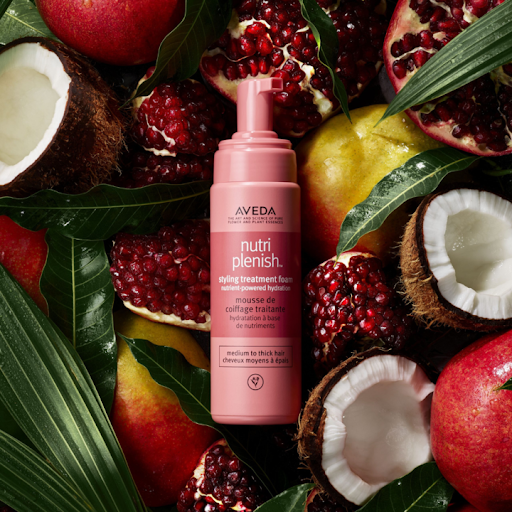 Nutriplenish Styling Treatment Foam
Introducing Aveda's NEW hydrating foam for carefree styling all summer long. This nutrient-rich product hydrates, adds natural shine, protects from heat up to 450° F, and delivers a soft, flake-free hold for visibly healthy hair.
Fave summer benefits:
✔ Heat protection 
✔ Hydration
✔ Moisturizing ingredients—mango butter, pomegranate seed oil, coconut oil, water, glycerin
✔ Free from drying alcohol, formaldehyde, parabens, petrolatum, phthalates, silicone, sodium lauryl sulfate, sodium laureth sulfate, synthetic fragrance
Ready to replenish your summer hair(care)? Stop by or shop our online shelves here.